Welcome to The Heiresses Wiki – the biggest collaborative database dedicated to ABC's The Heiresses based off of Sara Shepard's book with of the same name.

We currently have 52 articles, 72 images, and 1 active users. We may be a small wiki, but we can only grow with YOUR help.

Note that though anyone can edit on this community, this wiki is heavily monitored for maintenance of quality.
If you're new to Wikia, below are some links to help you get started.
---
Site Policies • Layout Guide • Verifiability
---

---

<gallery source="template?" spacing="medium" columns="3" position="center" hideaddbutton="true" captionalign="center" bordersize="none" navigation="true"> PLLLogo.jpeg|link=w:c:pretty-little-liars|Pretty Little Liars Wiki FILLogo.jpeg|link=w:c:famousinlove|Famous In Love Wiki BEYLogo.jpeg|link=w:c:beyond|Beyond Wiki 13RYLogo.jpeg|link=w:c:13reasonswhy|13 Reasons Why Wiki STSLogo.jpeg|link=w:c:stitchers|Stitchers Wiki SIRLogo.jpeg|link=w:c:siren|Siren Wiki C-RLogo.jpeg|link=w:c:castle-rock|Castle Rock Wiki CONLogo.jpeg|link=w:c:confederate|Confederate Wiki GGLogo.jpeg|link=w:c:gossipgirl|Gossip Girl Wiki C-MLogo.jpeg|link=w:c:criminalminds|Criminal Minds Wiki FDPLogo.jpeg|link=w:c:fearlessdivaproductions|Fearless Diva Productions Wiki <gallery>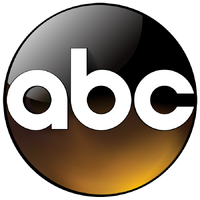 Featured Article

Poppy Saybrook is "the most remarkable Saybrook of them all", blessed with a fortune, diamonds, and high society, until suddenly she flings herself from the window of her office. Everyone is shocked that someone so perfect would end her own life—until her cousins receive an ominous warning: One heiress down, four to go. Was it suicide, or murder?
---
Featured Quote
No quotes yet - wait until we know more!
---
Featured Video